Well It's finally happened.
Auto Factory REALIZE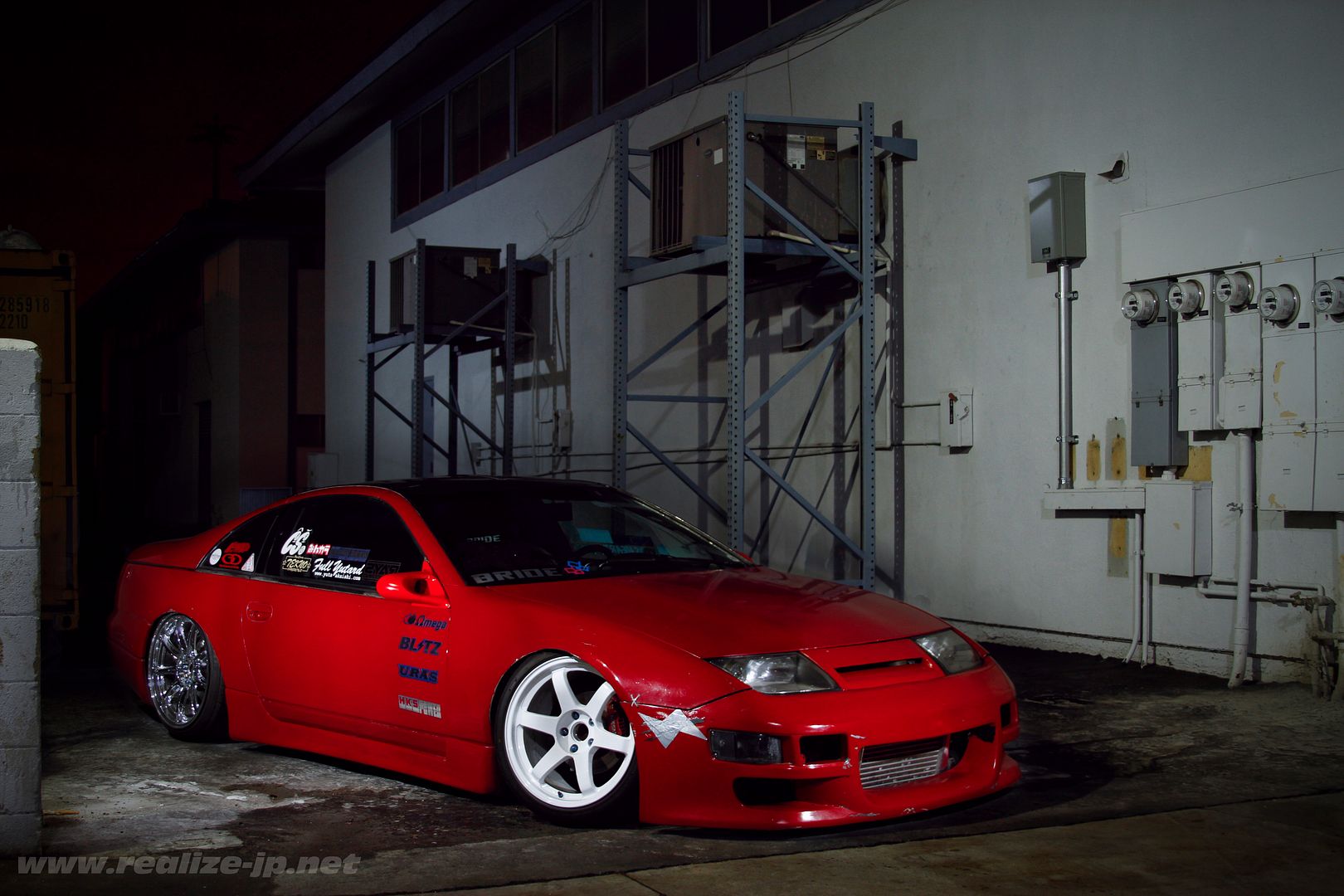 After months of restless anticipation of a build which would surely upset many within the Fairlady community, NoRush and HEARTBREAKER's Franklin Carriedo has completed what is arguably the best engine swap to go into a Z32 Chassis.
And that swap, ladies and gentlemen, is an S14 SR20DET.
Completed in his garage and that of fellow car builder, Juan Vargas of Bardabe Performance in Perris, CA, this Z is a perfect representation of Japanese mindset and culture with an execution so flawless even Koguchi Yoshinori himself would be proud. We see Fairlady Z32s somewhat frequently at local car meets, on the street, and in magazines on occasion. It's sad to say the typical Z32 is nothing special to look at. Owners will usually equip them with a bad choice of aero and an even worse choice of wheels. The first choice for an engine swap when the original VG30 decides to…
View original post 493 more words